ART CIRCUITS CALENDAR
SUBSCRIBE A FRIEND HERE
Jan 15 @ 5:00 pm – 8:30 pm
5:00 pm
Starved. Directed by Giselle Delgado Buraye, this collective exhibition poses the question of how are we all affected by physical, emotional and spiritual hunger? In an effort to bring awareness and raise funds for the [...]
Feb 6 @ 12:00 pm – 4:00 pm
12:00 pm
The Van Kirke & Helen Nelson Collection of Plains and Plateau American Indian Arts.
Apr 19 @ 10:00 am – Apr 24 @ 6:00 pm
10:00 am
Phillips is pleased to announce the exhibition of more than 30 works of art in the Miami Design District, from April 19-24. Highlights from the upcoming Latin America sale will be on view, presenting the [...]
Nov 1 @ 7:00 pm – 10:00 pm
7:00 pm
NWSA needs studio space for its visual arts students, to keep Artseen studios open 50+ graduates agreed to donate works for the auction that will help with the funds needed. Art auction and performances: Dance, [...]
Oct 13 @ 6:30 pm – 9:30 pm
6:30 pm
Join Locust Projects for its annual Smash & Grab Fundraiser–in which everyone is sure to come out a winner. Anyone purchasing a raffle ticket is guaranteed a work of art, with pieces coming from over [...]
Feb 6 @ 11:30 am – 1:30 pm

11:30 am
Wednesday, March 6th; 11:30-1:30; NSU Art Museum Ft. Lauderdale Join the NSU Art Museum in celebrating the William Glackens and Auguste Renoir exhibition with the friends of the museum with a prosecco reeption and silent [...]
Mar 16 @ 6:30 pm – 11:00 pm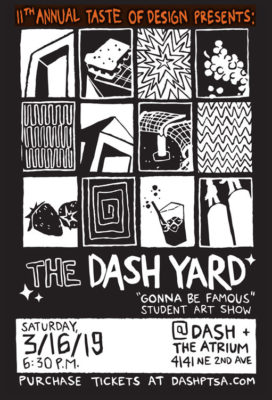 6:30 pm
Saturday, March 16th; 6:30pm; The Atrium across the street from DASH Join Design and Architecture Senior High for their biggest fundraiser of the year. In this special event, there will be a silent auction, mural [...]
Oct 26 @ 6:30 pm – 9:30 pm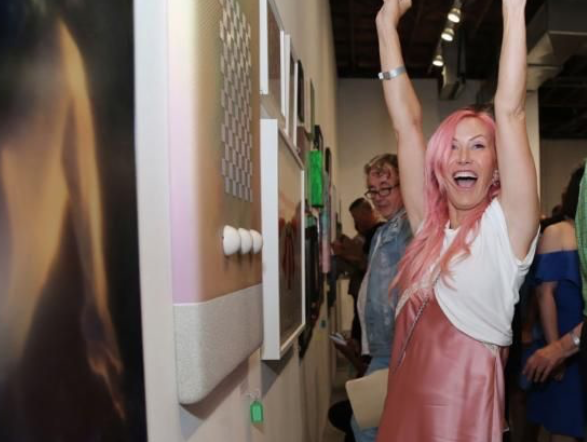 6:30 pm
Each Raffle ticket admits two guests and guarantees an original artwork by one of over 100 local, national and international artists. Locust Projects, Miami Design District.