ART CIRCUITS CALENDAR
SUBSCRIBE A FRIEND HERE
Jul
5
Fri
2019
Onajide Shabaka in Conversation with Dr. Edmund Abaka, PhD

@ Emerson Dorsch
Jul 5 @ 1:00 pm – 3:00 pm
Join Emerson Dorsch Gallery and Dr. Edmund Abka for a conversation with artist Onajide Shabaka about his work and pratices in relation to ethnobotany, biology, and the African slave era with his solo exhibition Alosúgbe: a journey across time in the gallery. Shabaka works in photography, paper and sculpture to create conceptual work about migration and colonization, and will be interviewed by African studies professor and photographer Abaka.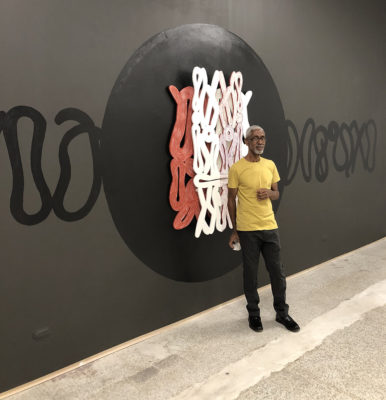 Oct
5
Sat
2019
The Black Artist Talk

@ Deering Estate
Oct 5 @ 1:00 pm – 4:00 pm
Today, Saturday, October 5, 1 – 4 pm Deering Estate Artist in Residency Michelle Grant-Murray will host:The Black Artist Talk 2019 is a forum that focuses on engaging Black and Brown artist, activist, educators, religious leaders, and community members in discussions surrounding the climate change, earth ethics, sustainability and it's direct correlation to spirituality.Free and Open to the public. Enjoy the exhibit: Materia Nature featuring artists: Alex Nuñez and Julie Davidow. On view until January 15.
Oct
26
Sat
2019
Smash & Grab

@ Locust Projects
Oct 26 @ 6:30 pm – 9:30 pm
Each Raffle ticket admits two guests and guarantees an original artwork by one of over 100 local, national and international artists. Locust Projects, Miami Design District.