ART CIRCUITS CALENDAR
SUBSCRIBE A FRIEND HERE
Jun
27
Thu
2019
Reconstructing Identity MOCAAD Closing Reception

@ Historic Ward Rooming House - Overtown
Jun 27 @ 6:00 pm – 9:00 pm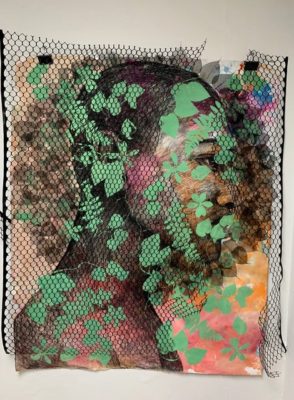 Before it closes, visit Miami MoCAAD's Reconstructing Identity: An Exploration of Identity and Diaspora Through Artistic Practice, a pop-up exhibition of painting, sculpture, photography and drawings. Hours: Wednesday – Friday, 12-6pm; Sat., 1-5pm, until June 27 when the exhibit ends. Historic Ward Rooming House at 249 NW 9th St., Overtown, Miami, Fl. 33136. Exhibition organized by Donnamarie Baptiste.
Oct
5
Sat
2019
The Black Artist Talk

@ Deering Estate
Oct 5 @ 1:00 pm – 4:00 pm
Today, Saturday, October 5, 1 – 4 pm Deering Estate Artist in Residency Michelle Grant-Murray will host:The Black Artist Talk 2019 is a forum that focuses on engaging Black and Brown artist, activist, educators, religious leaders, and community members in discussions surrounding the climate change, earth ethics, sustainability and it's direct correlation to spirituality.Free and Open to the public. Enjoy the exhibit: Materia Nature featuring artists: Alex Nuñez and Julie Davidow. On view until January 15.
Rewilding Closing Reception

@ Gallery @ Coconut Grove Arts Festival
Oct 5 @ 6:00 pm – 9:00 pm
Annie Blazejack & Geddes Levenson: Rewilding closing reception will take place on Saturday, October 5, 6 – 9 at Gallery@CGAF (3390 Mary St. -entrance on Grand Ave-, Coconut Grove). Free and open to the public. Annie and Geddes grew up together in Miami ,Florida, graduated from NWSA and work collaboratively. Thet have been showing work together for over a decade.
Nov
19
Tue
2019
Art of Black Kick Off Reception

@ Hard Rock Stadiun
Nov 19 @ 6:30 pm – 8:30 pm
Nov. 19, 6 – 8:30 pmat Hard Rock Stadium in Miami Gardens. Free. Exciting times as we get ready to put Art of Black MIami in gear featuring each of your individual shows and events. Looking forward to kicking off another great season today. Ask for your free copy of the printed art circuits guide for the miami art season. You are welcome to bring your event brochures and collaterals to the event(100-150). Our audience tomorrow is very diverse and it will be a great opportunity to network and share your various initiatives.