ART CIRCUITS CALENDAR
SUBSCRIBE A FRIEND HERE
Jul
11
Thu
2019
The Art of a Caged Bird Singing

@ Historic Ward Rooming House
Jul 11 @ 6:00 pm – 9:00 pm
Hampton Art Lovers presents The Art of a Caged Bird Singing: The Personal Art Collection of Maya Angelou & FrancoFiles, Code Noir: A Visual Exploration of Negritude in New Orleans, Haiti and Senegal at the Historic Ward Rooming House, built in 1925 (249 NW 9th St. Overtown). From July 11th to September 8th.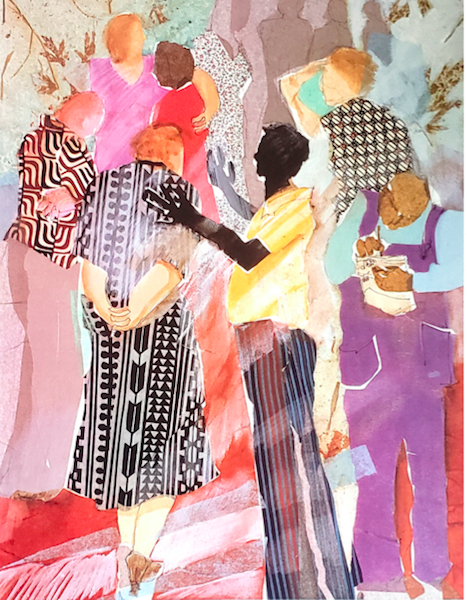 Oct
5
Sat
2019
Rewilding Closing Reception

@ Gallery @ Coconut Grove Arts Festival
Oct 5 @ 6:00 pm – 9:00 pm
Annie Blazejack & Geddes Levenson: Rewilding closing reception will take place on Saturday, October 5, 6 – 9 at Gallery@CGAF (3390 Mary St. -entrance on Grand Ave-, Coconut Grove). Free and open to the public. Annie and Geddes grew up together in Miami ,Florida, graduated from NWSA and work collaboratively. Thet have been showing work together for over a decade.
Oct
22
Tue
2019
Sculptor Basil Watson in conversation

@ Historic Ward Rooming House
Oct 22 @ 6:30 pm – 8:30 pm
Moderated by Rosie Gordon-Wallace Artist Talk with Sculptor Basil Watson and Christopher Norwood, Director and Curator of Hampton Art Lovers. The show by Jamaican artist Basil Watson: Awakening, Drawings and Sculptures is on view at the Historic Ward Rooming House. "The harmonious expression of one's vision of life."