ART CIRCUITS CALENDAR
SUBSCRIBE A FRIEND HERE
Sep
7
Sat
2019
Arts Launch 2019

@ Arsht Center
Sep 7 @ 10:00 am – 5:30 pm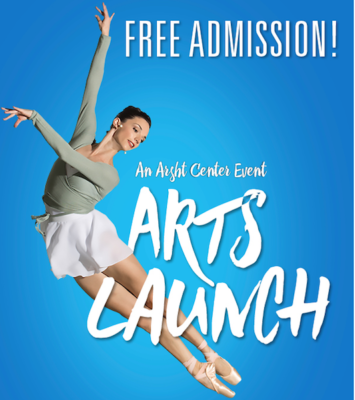 ArtsLaunch is the biggest free community event in Miami that celebrates the performing arts and other arts disciplines. This open house is the annual kick-off to Miami's art season! ArtsLaunch is a full day of over 50 activities including free mini performances, interactive workshops, kid's activities, farmers market, tours and more.
Dec
4
Wed
2019
Art Miami Opens to the Public Today

@ Art Miami Pavilion
Dec 4 @ 11:15 am – 8:00 pm
30th Anniversary!!! Art Miami and CONTEXT open their doors to the public on Wednesday, December 4, from 11 am to 8 pm. Both art fairs open until Sunday Dec. 8. Art Circuits Booth is P1, visit us and pick your free copy of the printed art circuits and learn everything about Miami Art Week and Miami season. There will be preview VIP parties on Tuesday December,ber 3. Go to their website to buy tickets online and avoid lines! Free for children 12 years and under.
Dec
6
Fri
2019
Ella, Solita & Milagros

@ Pinta -- Auditorium
Dec 6 @ 3:30 pm – 4:30 pm
Friday, Dec. 6: 3:30 – 4:30 pm. Top women collectors in Latin America discuss their experiences and challenges. Moderated by: Tiqui Atencio Demirdjian, Speakers: Solita Cohen, Ella Fontanals-Cisneros, Milagros Maldonado (they are good friends!). The art fair ticket costs $35. Pinta will be open until Sunday, Dec. 8: 12 – 7 pm.