ART CIRCUITS CALENDAR
SUBSCRIBE A FRIEND HERE
Jul
13
Sat
2019
Free Family Fun Day: Happy Birthday Miami

@ HistoryMiami
Jul 13 @ 10:00 am – 5:00 pm
Saturday, July 13th; 10am; HistoryMiami
Join HistoryMiami to celebrate Miami's 123rd Birthday with a free family fun day event, filled with activities, creative crafts, storytime lectures and tours of of the museums exhibition Topical Dreams: A People's History of South Florida spread at a couple times during the day. This event is open to people of all ages as they learn about the city that surrounds them in an education and entertaining way.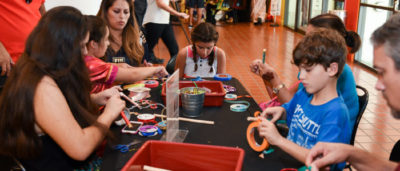 Artful Playdates

@ Frost Museum
Jul 13 @ 10:30 am – 12:00 pm
Saturday, July 13th; 10:30-12pm; Frost Art Museum @ FIU
Join the Frost for a family event, in which parents and kids are invited to participate in engaging activities that promote language development, reading and teamwork through playful games and collaborative crafts.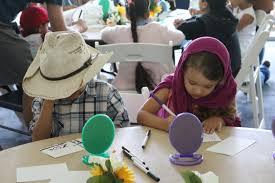 Jul
28
Sun
2019
Free Family Day

@ MOAD @ MDC
Jul 28 @ 1:00 pm – 6:00 pm
Sunday, July 28th; 1-6pm; MOAD @ MDC
Experience the arts for free with Miami Dade College Museum of Art and Design on the last Sunday of every month. Enjoy a family program from 2-4pm just for the kids, in order to encourage the next generation in the arts with workshops and fun activities and games for all ages. Parents and adults, don't feel left out! Visit the exhibitions available, like Where the Oceans Meet on globalization and technology.