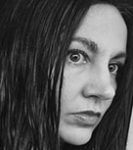 Janet Batet
2019 Art Circuits' Critic's Choice art writer
(b. Havana, Cuba) is an independent curator, art critic, and essayist currently living in Miami. She is a former researcher and curator at the Centro de Desarrollo de las Artes Visuales (Development Center of Visual Arts) and a former professor at the Instituto Superior de Arte (Higher Institute of Art), both in Havana. She is passionate about contemporary art, Latin American art, and new technology. Her articles on art practices are regularly published in Art Nexus, Arte al Dia, Cuban Art News, Arts on Cuba, El Nuevo Herald, and now in Art Circuits.
Art is the reason for the season.
With the holidays in full swing, Miami opens for the most famous art season in the world, transforming the city in the perfect art arena. In the midst of so many options and fairs, local art is always the best choice.
Let's start with a brunch. Conceived and curated by Mindy Solomon, the Progressive Art Brunch is already an art Miamian tradition. Opening on Sunday, December 1, 11 am – 4 pm, the Progressive Brunch highlights the programming at each of the 12 participating galleries (Bill Brady Miami, Dot Fiftyone Gallery, Emerson Dorsch, Fabien Castanier Gallery, Fredric Snitzer, Mindy Solomon Gallery, N'Namdi Contemporary, Pan American Art Projects, Piero Atchugarry Gallery, Spinello Projects, The Bonnier Gallery, and Tile Blush) enabling visitors an intimate look at the exhibitions on view. The galleries are located in the Performing Arts, Little Haiti and Little River Arts Districts.
Here an avant-goût of this succulent brunch.
Focusing on the connection of man with nature, Marcos Castro. So It Will Be The Past, at Dot Fiftyone Gallery, revolves around water and mainly within the relationship of surfers. The waves and the movement of the sea become at once wild and sacred, that mesmerizing yet hazardous world in which takes place and ultimate sense the human existence.
Also using the sea as the allegory that connects mind and nature, Mette Tommerup: Love, Ur, at Emerson Dorsch Gallery, is an intricate, immersive installation where undulating canvases activated by visitors resonate that primal yet vital hassle beneath our rational consciousness. One of the interventions, called Start the New Year in Ur will be an experimental community activity on Saturday, January 11th, 3 – 5 pm.
Presented by Fredric Snitzer Gallery, Tomas Esson: Miami Flow II, is an exuberant biomorphic portrait of our inner self, in which kitsch, sex, and scatology, emerge as leitmotifs of Esson's unique pictorial entities: visceral landscapes of that internal caged anguish that is human existence: vulvas, penises, ejaculations, spit, pubic hair, confabulated in orgasmic yet chaotic sceneries emphasized by the "all-over" technique that forces our gaze all over the place.
Pan American Art Projects presents Waiting for the Right Time by Jose Angel Toirac, a Cuban artist based in Havana. The show represents a summary of years of work, trial, and error, negotiation and censorship. Toirac's art practice is defined by its ability to observe and dismantle historical and political processes. His references, therefore, are always essential characters of politics and history, through which he relates the universal to the reality that surrounds him. The exhibition dedicates a separated and very detailed room to censured works over decades as evidence and resume of the distinctive, subversive way art institutions dictate the limits of permissible.
In connection with the critic to the art institutions and its market, the work of Mark Flood focuses on his art historically well regarded yet under exhibited work from the early 90'in which official communications from art institutions are mutely replicated. His rational, documentary work is encompassed with Sam Jablon's cathartic canvases of repetitive, mostly monosyllabic works that resonate our inner psychological states. On view at Mindy Solomon Gallery, Dirty Words is at once a counterpoint and complement between these two very different painters whose works share the strategy of using words on canvas as effective and scathing activators of our consciousness.
Also centered on the pretended rationalism within the art world, the excellent and consistent trajectory of Eugenio Espinoza, gravitates around the subversion of the Modernist grid and all the rational meaning associated to it. Making use of the Renaissance grid as principle of order and structure, In early works, Espinoza gives up color, resorting solely to the utilization of black paint on raw canvas, cut and wavy, which he incorporates in installations and performances with deep conceptual roots. Liberated from its support, the canvas becomes a malleable emotional structure that reacts, at the local level, in the oppressive presence of Venezuelan kinetic art, and in terms of art history, of the strict tradition of concrete art acting as map and canon. Good Blue Day, presented by Piero Atchugarry Gallery, is a compendium of Espinoza's dynamic trajectory of his new works using metal, color and an increased sense of play for the first time. Curated by Claire Breukel, Good Blue Day offers a selection of new work by Espinoza never-before-exhibited publicly.
Miami is known for its Miami art model. Miami's private art sector is renowned for its museum-like quality spaces. A new impressive venue opens this season.
Named after its location on Northwest 23rd Street, Espacio 23, is the new space by local art collector Jorge M. Pérez. Dedicated to advance South Florida's arts and culture ecosystem Espacio 23 will open in time for Art Week 2019. Espacio 23 will serve artists, curators, and the general public, with regular exhibitions, residencies and a variety of special projects. Espacio 23 includes three apartments reserved for residency programs, as well as a shared workspace, and a variety of exhibition and storage areas. Espacio 23's inaugural exhibition, Time for Change: Art and Social Unrest in the Jorge M. Pérez Collection uses art to explore the conflicts and contradictions of contemporary society, as well as analyze historical events and reframe them within the present. An interest in the marginalized, the marginal and the margins (of society, of history) is what brings together the works in the exhibition. Envisioned by Colombian curator Jose Roca, in collaboration with Pérez Collection stewards Patricia M. Hanna and Anelys Alvarez, the show will feature close to 100 works by over 80 artists from around the world. Many of the works in the exhibition, due to their size of complexity, have never been exhibited and will be shown together for the first time.
Also, the Rubell Familly Collection, home of 7,200 contemporary artworks by 1,000 artists, opens at its new venue in Allapattah. The new 100,000 square feet campus, designed by The Selldorf Architects and located at 1100 NW 23rd St. will open for Art Basel Miami Beach 2019. Renamed as Rubell Museum, the new museum features 53,000-square-feet of galleries, with 65% dedicated to long-term installations and 35% to special exhibitions, all drawn from the collection.
Opening on December 3, From Day to Day, 2019-2020 is the title of the massive exhibition at De la Cruz Collection, featuring works by Glenn Ligon and Felix Gonzalez-Torres, the show also includes artworks by Tauba Auerbach, Hernan Bas, Walead Beshty, Mark Bradford, Joe Bradley, Dan Colen, Martin Creed, Aaron Curry, Salvador Dalí, Peter Doig,Tomm El-Saieh, Isa Genzken, Mark Grotjahn, Jennifer Guidi, Wade Guyton, Guyton/Walker, Rachel Harrison, Arturo Herrera, Jim Hodges, Thomas Houseago, Alex Israel, Israel/Smith, Rashid Johnson, Alex Katz, Martin Kippenberger, Wifredo Lam, Michael Linares, Nate Lowman, Adam McEwen, Ana Mendieta, Albert Oehlen, Paulina Olowska, Gabriel Orozco, Laura Owens, Jorge Pardo, Seth Price, Rob Pruitt, Sterling Ruby, Dana Schutz, Josh Smith, Reena Spaulings, Rudolf Stingel, Rufino Tamayo, Cosima von Bonin, Kelley Walker, and Christopher Wool.
Fountainhead Residency and Studios presents Path of the Warrior as part of the Faena Festival during Miami Arts Week. The colossal installation by Argentine artist Gabriel Chaile, very rooted in the aesthetics of regional indigenous cultures of Tucuman, is a collection of six pre-Columbian totems—one of which will also work as a functional oven to bake bread. These large-scale adobe sculptures will recall images from anthropological and theological studies and will be installed in public space outside the Faena Hotel.