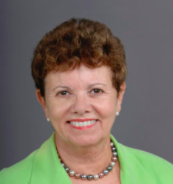 Carol Damian
2020 Art Circuits' Critic's Choice art writer
Dr. Carol Damian is the former Professor of Art History in the School of Art and Art History and former Director and Chief Curator of the Patricia and Phillip Frost Art Museum at Florida International University. A specialist in Latin American and Caribbean Art, her most recent work has been with Latin American Women and the Cuban exile artists, for whom she has written many catalogs and articles. Dr. Damian has written and contributed to numerous publications and lectures frequently on Latin American and Caribbean art, has curated numerous exhibitions
THE ART IS STILL HERE – TIME FOR THE LOCALS TO ENJOY
Relax without the traffic and parking woes and visit the places you saved for the quiet of January. The extraordinary spaces in Allapattah: The Rubell Museum and Espacio 23 are the most recent additions to the ever-growing Miami art scene featuring private collections. The new Ascaso Gallery is not far away and you can stop at Locust Projects and Gary Nader Art Centre on the way.
Critic's Choice - January Highlights:
Museums:
Patricia and Phillip Frost Art Museum, FIU
THREE EXHIBITIONS OPEN ON JANUARY 25, 2020
Transitional Nature: Hudson River School Paintings from the David and Laura Grey
Collection (on view through May 17, 2020)
Liu Shiyuan: Opaque Pollination, marks the Beijing artist's debut solo exhibition at a museum in the United States. (on view through April 12, 2020)
Terence Price II: Never Ending Gardens presents 21 photographs and 2 videos that create a visual story about the Miami community of Carol City. (on view through April 26, 2020)
Coral Gables Museum
FOR NOW: CONTEMPORARY VENEZUELAN ART OF THE MIAMI DIASPORA, groundbreaking exhibition brings together key Venezuelan artists who have settled in Miami in the last twenty years. From different generations and working in a great variety of mediums and topics, they are part of a powerful, ever-growing art scene that is making a huge cultural and economic impact in South Florida. (on view through March 15, 2020)
El Viaje, artist's book featuring 18 Latin-American creators whose reflections on personal exile and diaspora are expressed through their graphic works. Each piece is accompanied by a poem from a renowned writer that also addresses different kinds of displacement. (on view through
Fundación Pablo Atchugarry
Louise Nevelson – Pablo Atchugarry (on view through March 30th, 2020) explores the stylistic relationships between 2 great sculptors who used materials in unique ways.
Still on view:
Lowe Art Museum/University of Miami
Carlos Estévez: Cities of the Mind (on view through May 3, 2020)
DIAGO: The Pasts of this Afro-Cuban Present (on view through Jan 19, 2020)
Galleries:
Piero Atchugarry Gallery
Eugenio Espinoza, We Abandon the Use of Known Art, a survey in Italian Post-War to today. (on view through January 26th, 2020)
Ascaso Gallery
Julio Larraz©. Behind The Curtain of Dreams. On the occasion of the 30th anniversary of its foundation, Ascaso Gallery has opened its new gallery space in Miami with an exceptional selection of paintings and sculptures by Julio Larraz, a major artist of his generation. (on view through February 8, 2020)
Emerson Dorsch Gallery
Mette Tommerup: Love, Ur is a complex installation with zones of her dyed canvases, undulating like tectonic plates. In various planned interventions, she'll invite friends and allies to animate her elements. (on view through January 26, 2020)
Miami International Airport:
IM/Movable Assets
North Terminal, Near Gate D 31, Post-security
Looking to kill time during a long layover, visit the airport's numerous galleries, Art in Public Places installations, and see the MIA International Airport Fall and Winter film series, a curated screening program featuring experimental films and video art by local artists and filmmakers.
Non-Profit Spaces:
BAC Bakehouse Art Complex
New Exhibitions, curated by resident artists Adler Guerrier and Morel Doucet:
Between the legible and the opaque: Approaches to an ideal in place
Archeology of Memory: The site and sound of ceramics (on view through March 31, 2020)
Locust Projects
Trenton Doyle Hancock: The heroic adventures of Torpedo Boy and his battles in the Moundverse continues with a new site-specific installation (on view through February 8, 2020)