Key Biscayne
Tanya Brillembourg Art
:Sterling Rook
Lina Sinisterra. Juan Raul Hoyos.
New Work
Sinisterra's Noosphere is a concept that embodies the sphere of human thought. Noosphere Project by Lina Sinisterra is a series of paintings, sculptures, installations, and happenings that are created under the assumption that the emergence of human cognition (manifested through the process of art) fundamentally transforms the biosphere.
These paintings respond to humankind's actual situation, by understanding and practicing the transmutation of elements to create living energy. It is also based on current research by the Princeton Global Consciousness Project.
Second Floor Collective:
Nicole Salcedo, Marcus Blake, tepeu choc, Juan Raul Hoyos, and Frida Baranek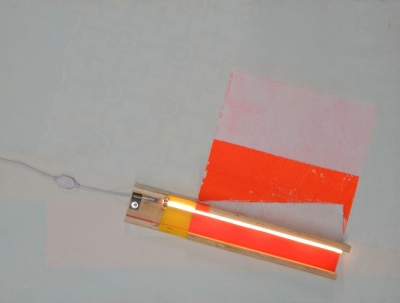 A  curated modern and contemporary art space founded to promote emerging and mid-career artists of the Miami landscape.
Tanya Brillembourg Art
260 Crandon Boulevard, Suite 38
Key Biscayne, FL 33149
P: +1 786 332 6110

Other Venues: