Coral Gables
Durban Segnini Gallery
Geometric Abstraction, Constructivism, and Kinetic Art
Through Summer 2021:
Mateo Manaure: Anthology
This Anthology is a special exhibition of 13 Polychrome Columns, 4 Sculptures, and 5 Wall paintings, all dated between 1970 and 2018. Venezuelan Master Manaure is a founding member of the polemic group The Dissidents altogether with Pascual Navarro, Alejandro Otero, Luis Guevara Moreno, Carlos González Bogen, Narciso Debourg, Perán Eminy, Rubén Núñez, Dora Hersen, Armando Barrios, and Aimée Battistini all of whom were interested in abstract art. 
Upcoming:
November 20, 2021 – March 30, 2022:
A Perfect Imbalance
Featuring work by Donald Baechler, Matt Dillon, Freddy Leiva, and John Newsom
Participating in art miami 2021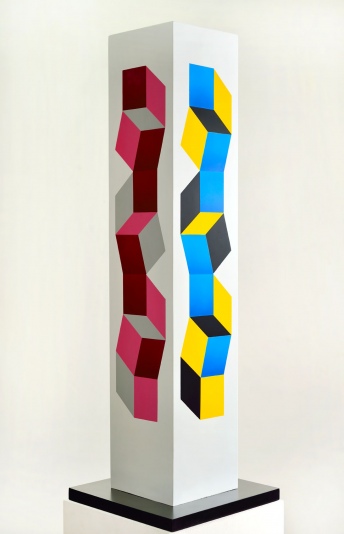 Durban Segnini Gallery continues its commitment to the unique period of Colombian geometric abstraction with a valuable selection of works by seven different artists that have been fundamental in its development. Throughout the decades, the gallery has contributed to the recognition of the diverse and divergent paths of the abstract geometric art in Colombia, whose representatives maintained a thread of connection with reality. The allusions to the landscape, the referentiality to architectural spaces, and the connection with a sense of the sacred can be seen in an exhibition that includes valuable and unique pieces.
Durban Segnini Gallery
3072 SW 38th Ave.
Miami, Fl. 33146
P: 305 774 7740

Hours:
Mon – Fri: 10 – 6
Sat: 11 – 3
Other Venues: