Art Circuits Art Trek 2021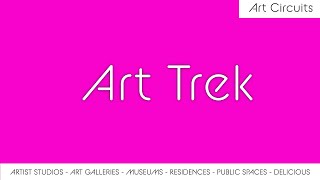 Art Trek Episode 13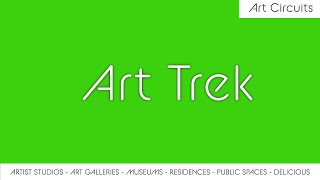 Art Trek Episode 12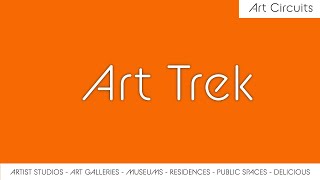 Art Trek Episode 11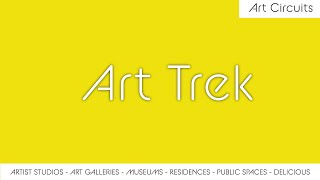 Art Trek Episode 10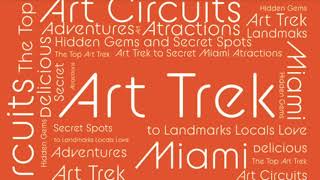 Art Trek Episode 9
Art Trek Episode 13

The Fabulous George Neary and I decided to go art trekking to Boca Raton Museum and check their 3 new shows. We met with friends, we loved the Murano glass exhibit, and even found a Segal in color, a Miami River painting by Tiffany and beautiful Purvis Young works. But of course, on our way to Boca, we stopped at the art center Hollywood to enjoy Now, the Biennial and on our way back we had coffee at Ft Lauderdale art Museum and enjoyed the New South Florida artists. Cool art trek, and more to come. Plan your weekend with art information found on artcircuits.com Follow us on Instagram.

Art Trek Episode 12

Beautiful skies and cool weather are a good combination for art treks. We went to Ft. Lauderdale to the Girls'Club space, it's the Francie Bishop Good Collection, they open every Friday. The show Civil Rights Era Photography is timely and very powerful, curated by Sarah Michelle Rupert. Who was there with Violet our smiling hostess. After good coffee at Wells (their unmissable neighbor), we went to the Ft Lauderdale Museum to visit old and new images that we love, and of course the store. I always find something "marvelous" there, this time a scarf! Saturday invited to Mindy Solomon's opening of Güelcome ( yes with G, it's the Venezuelan way to say it) and also ceramics, later we stopped at Dot Fiftyone to see in person Gonzalo Fuenmayor monumental pieces. We found friends outside and inside the galleries. Plan your weekend with Art Circuits' newsletter every Thursday and enjoy art!

Art Trek Episode 11

Once upon a time, we went park-hopping in the city of Doral. This is our art trek clip! Goal: the Manolo Valdes' monumental sculptures. We had a joyful field trip. Try it! @art_circuits @cityofdoral @dorcam #doralart #foundry #meninas #lazarovaldes #asubronze #artinpuclicspaces #publicart #sculpture #parksandrecreation #mifa #mifagallery #mifagallerymiami

Art Trek Episode 10

Wynwood

Art Trek Episode 9

We included in our New Year Resolutions: a weekly art trek with friends. Our first 2021 art trek was a visit to MOCA, the contemporary art museum in North Miami. We were warmly greeted at the door by Tainisel Rodriguez and we felt like kids with the amazing Raul de Nieves show and with the delicate exhibition Life and Spirituality in Haitian Art. Of course, a croissant before the museum and a mimosa after the museum at La Crème Bakery made the visit: perfect. Artcircuits.com tells you each Thursday how to plan your weekend with art and joy. Subscribe to our free newsletters.