Private Collections
Rubell Museum
Rubell Museum is Open!
November 18, 2020 – December 12, 2021:
Genesis Tramaine: Sanctuary
Hernan Bas
Yayoi Kusama: Narcissus Garden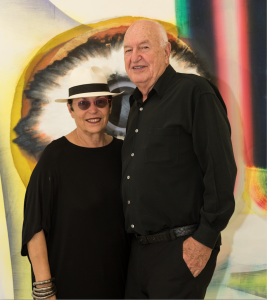 About
The Rubell Family Collection (RFC) was established in 1964 in New York City by Mera and Don Rubell
It is now one of the world's largest, privately owned, publicly accessible contemporary art collections.
In Miami, Florida, since 1993, the RFC is exhibited within a 45,000-square-foot repurposed Drug Enforcement Agency confiscated goods facility. The Contemporary Arts Foundation was created in 1994 by Mera and Don Rubell with their son Jason Rubell to expand the RFC's public mission inside the paradigm of a contemporary art museum.
The collection is constantly expanding and features such well-known artists as Jean-Michel Basquiat, Keith Haring, Jeff Koons, Cady Noland, Yayoi Kusama, Cindy Sherman and Kara Walker. In addition to displaying internationally established artists, the foundation actively acquires, exhibits and champions emerging artists working at the forefront of contemporary art.
The foundation also maintains an internship program, an ongoing lecture series and an extensive artwork loan program to facilitate exhibitions at museums around the world. Its ongoing partnership with Miami-Dade County Public Schools enables thousands of schoolchildren to visit and engage with the foundation every year. In addition, the foundation has a public research library containing over 40,000 volumes and a comprehensive contemporary art bookstore.
Rubell Museum
1100 NW 23rd St.
Miami, Fl 33127
P: (305) 573v6090

Hours:
Wed – Sun: 10:30 am – 5:30 pm
Admission: $15
Miami-Dade Residents: $10
Museum Restaurant Leku is also open for lunch.
Other Venues: