ART CIRCUITS CALENDAR
SUBSCRIBE A FRIEND HERE
Nov
11
Sun
2018
Alberto Cavalieri: Village Sculpture Garden at Miami Shores

@ Downtown Village Park
Nov 11 @ 11:00 am – 11:00 pm
Sunday 11/11 at 11 am meet Venezuelan sculptor Alberto Cavalieri at the inauguration of his powerful installation at Downtown Village Sculpture Garden in Miami Shores ( NE 93rd St. & NE 2nd. Ave). The artist will be there from 11 am to 2 pm. Congratulations!!! After that look for the Artist Studios opened at 7203 NE 4th Ave. Unit 102: Amalia Caputo, Sarah Michelle Rupert, Michelle Weinberg, Oriol Tarridas +.

Mar
16
Sat
2019
Discovering Leah: Members Meetup & Tour

@ HistoryMiami
Mar 16 @ 10:00 am – 12:00 pm
Saturday, March 16th; 10-12pm; HistoryMiami
Join HistoryMiami for Discovering Leah, a colorful artistic enclave hidden in Hialeah. This hidden gem is replete with some of the most special street art, murals and other often overlooked pieces waiting for you to find them. This event is members-only. Not a member? Join today for access to this special event and many more.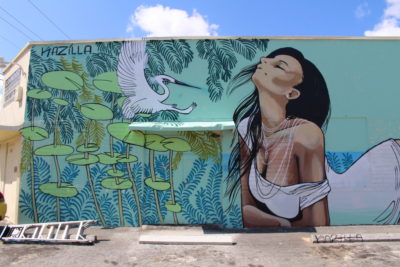 A Taste of Design: the DASH Yard

@ The Atrium
Mar 16 @ 6:30 pm – 11:00 pm
Saturday, March 16th; 6:30pm; The Atrium across the street from DASH
Join Design and Architecture Senior High for their biggest fundraiser of the year. In this special event, there will be a silent auction, mural reveal and cocktail reception in support of the future generation of artists and designers. All of the money raised will go to the public school students to help elevate their art and design programs such as fashion design, graphic design, film and production, architecture and industrial design.