Jul
26
Fri
2019
Jazz at MOCA x Tom McCormick

@ MOCA Miami
Jul 26 @ 8:00 pm – 10:00 pm
Friday, July 26th; 8-10pm; MOCA Miami
Join MOCA for their monthly jazz special, this month featuring Tom McCormick, a saxophone superstar with skills that have come from Baltimore to Miami, Europe, Latin America, the Caribbean, Japan and India. An accomplished player as well as composer and arranger, this live music experience is sure to have visitors amazed.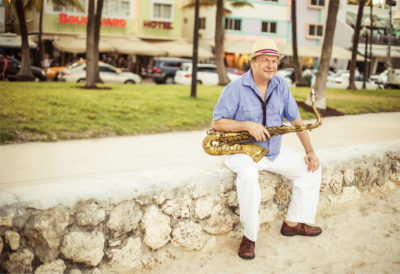 Jul
31
Wed
2019
To Write Miami: A Reading with Les Standiford

@ MOAD @ MDC
Jul 31 @ 7:30 pm – 9:30 pm
Wednesday July 31st; 7:30-9:30pm; MOAD @ MDC
Join the Museum of Art and Design for a reading with Les Standiford, FIU professor and novelist, on the impact of the beauty of a location on creative writing. The series takes 8 local writers who maintain Miami as the inspiration behind their poetry and narratives, with all its diversity, culture and beauty. These talks are held at Soya and Pomodoro restaurant in Downtown Miami, not at the Freedom Tower museum location.