Private Collections
Girls' Club Collection
Through March 31, 2022:
You Might Believe You're There
Curated by Sarah Michelle Rupert
Girls' Club presents You Might Believe You're There, an exhibition from the collection of Francie Bishop Good and David Horvitz that touches upon the confluence of anxiety, confusion, wanderlust, and loss born out of the recent years' global pandemic. Works allude to collective feelings of social paranoia and isolation, of a mass retreat into insular social circles, and of a shrinking world, moving and shifting beneath our feet.
Artists include Harumi Abe, Tracey Baran, Jessica Campbell, William Cordova, Melanie Daniel, Maira Kalman, Scott Daniel Ellison, Constantine Manos, Raymond Meeks, Azikiwe Mohammed, Lisa Sanditz, Carolyn Swiszcz, Kristen Thiele, Michelle Weinberg and Amy Wilson.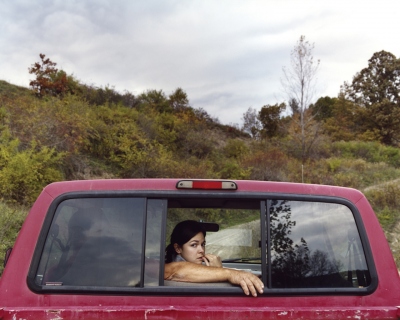 About 
Girls' Club is a 501(c)3 private foundation and alternative space established in 2006 by Francie Bishop Good and David Horvitz. Girls' Club produces exhibitions, educational programming, publications and events that change lives, nurture local artists, and inspire cultural growth in South Florida. Girls' Club is the only private collection open to the public that focuses on contemporary art by women in the world.
Girls' Club Collection
723 NE 2 Ave.
Fort Lauderdale, FL. 33304
P: +1 954·828·9151

Hours:
Open: Fridays, 1 – 5 pm & by appointment
The Francie Bishop Good and David Horvitz Art Collection.
Other Venues: