Private Collections
The Margulies Collection at the Warehouse
October 20, 2021 – April 30, 2022:
Arte Povera. Post War Italian Art from the Margulies Collection
Giovanni Anselmo, Alighiero Boetti, Pier Paolo Calzolari, Luciano Fabro, Jannis Kounellis, Giulio Paolini, Michelangelo Pistoletto, and Mario Merz.
The story of Italian artists who were subverting traditional methods of making art within the changing culture of Postwar Italy.
Anselm Kiefer / Leviathan und Behemoth (4 x 7 Aufnahmen), 2013
A new acquisition of new media by this important European artist, arguably one of the world's greatest living artists. The Margulies Collection at the Warehouse contains the largest exhibition of Anselm Kiefer in the United States. This twenty-foot work of photographic emulsion adds a significant extension to the exhibition.
Susan Philipsz. Sleep Close and Fast, 2020
Recipient of the Turner Prize in 2010, renowned sound artist Susan Philipsz returns to the Warehouse with a new installation of sound art. Sleep Close and Fast features recordings of lullabies sung by the artist, paired with the rhythmic sound of a drum set to the beat of her own heart.
Will Ryman. The Situation Room, 2014
Life-size black charcoal figures, the sculpture depicts the dramatic iconic moment of the assignation attack of Osama Bin Laden.
Photography Study Center: 
Archives of Vintage European and American Photography by Lewis Hine, Helen Levitt, Dorothea Lange, Albert Renger-Patzsch, August Sander and Alexander Rodchenko, among others.
New Works by: Doug Aitken, Carol Bove, Angela de la Cruz, Nathalie Djurberg & Hans Berg, Wyatt Kahn, Ibrahim Mahama, Hugo McLoud, Julie Mehretu, Michael Müller, Megan Rooney, Will Ryman, and Jana Schröder.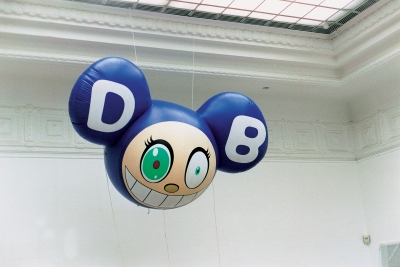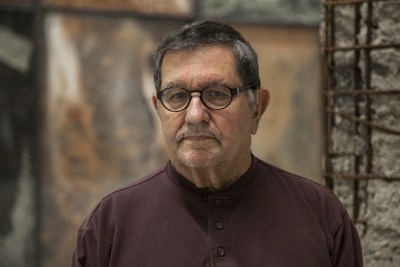 Since it's inauguration in 1999 the Warehouse has welcomed visitors from South Florida and all over the world. The Warehouse exhibitions showcase the art of our times featuring 20th & 21st-century sculpture, photography, video, painting and large-scale installations by international artists culled from the renowned collection of Martin Z. Margulies.
The Margulies Collection at the Warehouse
591 NW 27th St.
Miami, FL 33127
P: +1(305) 576 1051

Other Venues: