Piero Atchugarry Gallery
Piero Atchugarry presents 
(t, x, y, z)
a satellite exhibition at the Palm Court in the Miami Design District.
Artur Lescher, Pablo Rasgado, Verónica Vázquez, and Tulio Pinto.
An abbreviation of the four dimensions as understood in the theory of special relativity, (t, x, y, z), presents four sculptors operating at the intersection of time and space. 
The Gallery is re-opening on Wednesday June 24:
Through September 5: 
Andres Michelena: …. the two
https://www.artland.com/exhibitions/the-two
The first solo exhibition by Andrés Michelena at our Miami location. The exhibition features new and previously shown works by the contemporary conceptual artist. 
Yuken Teruya: We Belong Here
Curated by Martin Craciun
The first solo exhibition by Yuken Teruya in Miami features an important new body of work, alongside several recent works never shown in the US before. Traversing mediums of 2D, 3D, and installation, WE BELONG HERE presents a sharp critique of contemporary society through Yuken Teruya's use of monumental landmarks as places of community and commodity. 
Through December 1:
Lydia Okumura: Untitled (Mural)
Previously exhibited as a tridimensional installation at Pratt Institute NY, Untitled (Mural I) has been conceived as an open-air geometrical piece that extends the interactive game of perception to Atchugarry Art Center's garden. The artwork is also a preview of Okumura's solo show that will take place at Piero Atchugarry Gallery in spring 2020, with the curatorship of Aluna Curatorial Collective.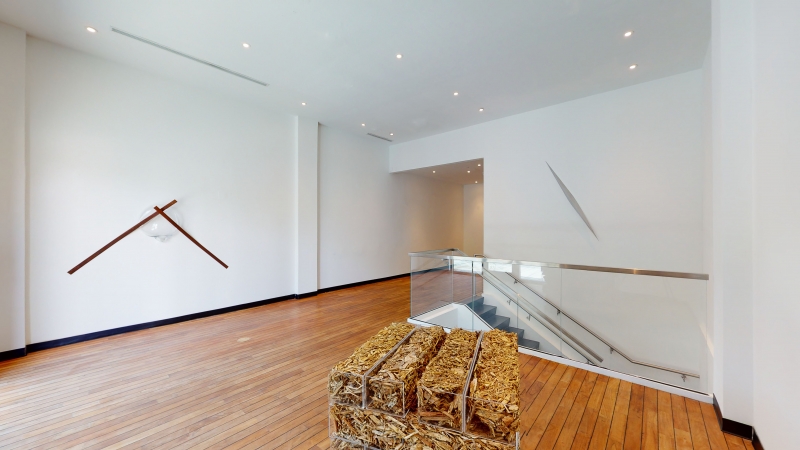 Piero Atchugarry  Gallery presents a contemporary art program and modern art survey. The gallery opened to the public in September 2013, on December 2018, the program expanded to North America with a second location, a 9000 square feet warehouse in Miami. 
Piero Atchugarry Gallery
5520 NE 4th Ave.
Miami, FL 33137
P: +1 305 639 82 47

Other Venues: